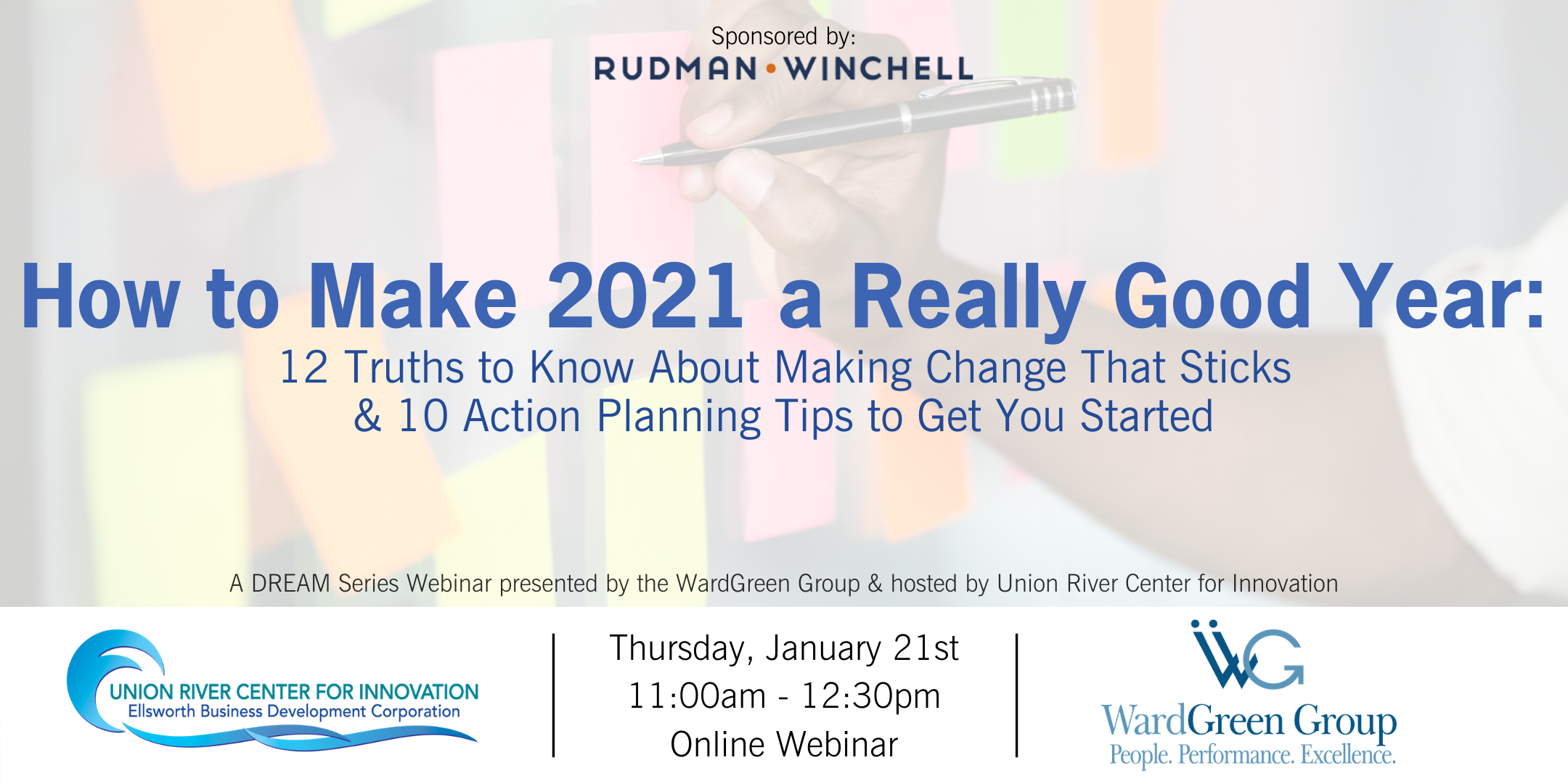 12 Truths to Know About Making Change That Sticks & 10 Action Planning Tips to Get You Started
How would you like to get to the finish line on whatever matters most to you this year?
Do you have a New Year's resolution you are working on for 2021? What could developing your ability to make an important change that "sticks" do for you?
Join us from 11:00am – 12:30pm on Jan. 21st for a Zoom presentation designed to get you facing forward into a happy and productive 2021. Attend and learn how to:
Say "yes to the mess" of change. 

Develop your ability to adjust, adapt and cope with life's current and future challenges. 

Leave with a practical set of action planning tips you can immediately start to build into your everyday routines of life.
This free webinar is hosted by Union River Center for Innovation and presented by the WardGreen Group.
Register today to reserve your spot and receive an emailed Zoom link: https://www.eventbrite.com/e/how-to-make-2021-a-really-good-year-webinar-tickets-133884679681?aff=urci
*Please note: this is an online event with no physical location.*